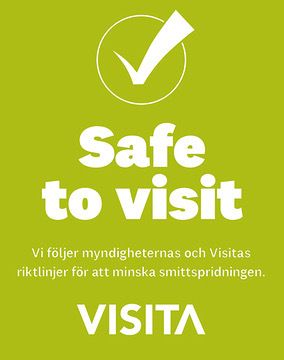 Where would you like to eat?
Din tryghed er vores ansvar
Torsdag ​​17. September 2020
Nye regler for besøg på restauranter
Som gæst skal du bære mundbind, når du kommer ind i restauranten og indtil at du bliver sat ved dit bord. Derudover skal du bære mundbind, hvis du bevæger dig i restauranten fx skal på toilettet eller andet.
Personale bære altid mundbind eller visir
Alt personale i restauranten bærer mundbind eller visir. Derudover bæres handsker i både bar og køkken, hvor vi håndtere din mad og drikke.
Bordservering
Vores værter servere din mad og drinks ved dit bord, når det er klar. Dette gør vi for at mindske bevægelse i restauranten blandt vores gæster. Du bestiller som altid via app'en.
Afstand
I restauranten er bordene sat op, så der er minimum 1 meter mellem hvert selskab. Der vil være nogle borde, der ikke benyttes i restauranten. Disse er tydeligt markeret, og vi sætter ikke gæster ved disse borde.
Take away
Du kan bestille take away i vores app til afhentning på både Nørreport og Axeltorv. Hvis du gerne vil have bragt maden hjem til dig, kan du bestille via Wolt.
Udeservering
Det vil være muligt at sidde ude frem til uge 43. Herefter vurderer vi om vejret fortsat tillader udeservering. Der er overdækning og varmelamper på restauranten på Axeltorv.
Vores lister over tiltag